Buy now, pay later!
Financing options are available for all of our electric scooters and electric bikes. Electric Scooters
Based in Waterford, Scooter Scooter stocks a wide range of electric scooters, with delivery all over Ireland.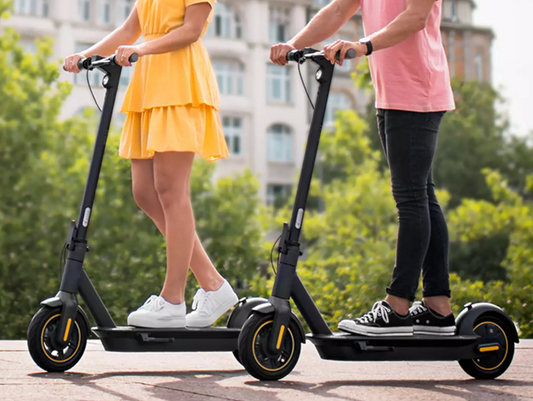 Avoid the hassle of traffic - buy an electric scooter in Ireland today
Getting around town in a car or even on a bike can be difficult. You have to find (and pay for) parking, and traffic in and out of the city can be an absolute nightmare. With an electric scooter, you can zip around the city with ease, and you'll never have to worry about finding a spot to park.

Not only are our electric scooters better for the environment, but they also come with a 1-year warranty - and you can even try it out before you buy.

Take a look at our range of electric scooters today to find the perfect one for you.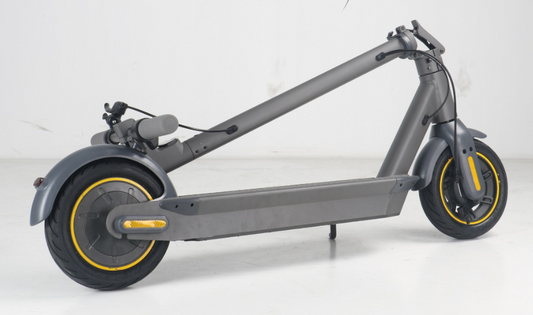 Not sure what scooter is right for you?
Are you unsure about buying your first electric scooter?

Get in contact with one of our team members and they'll be happy to help you figure out which electric scooter is right for your lifestyle.
Electric Bikes
If electric scooters aren't quite your style then take a look at our range of E-bikes.
What our customers say
Have to say that the two lads in scootor scootor couldn't be more helpful to deal with, I purchased an ebike there last june and I'm very happy with the after sales service, had a couple of issues with the bike, brought it back and the issues were resolved pronto, would highly recommend scooter scooter
Two great lads who know what they're on about, went down to get new wheels on scooter and now it rides around like new. Definitely recommend!
All of the lads always very helpful, friendly, quick and efficient. Would highly recommend!
Let customers speak for us