Electric Scooter & Electric Bike Repairs
REPAIR SERVICE TERMS AND CONDITIONS
Assessment & Quotation
At Scooter Scooter, we retain the right to decline a repair during the check-in process. Our repair services are not applicable to certain scooters and bikes, and we may reject a repair without providing explicit justification. For repairs necessitating a diagnostic assessment prior to quotation, a €50 inspection fee will be levied if you opt not to proceed with the quote or if the item proves irreparable or replacement parts are unavailable.
It is our practice to furnish a repair quotation only when the projected cost exceeds €60. By entrusting your scooter to our repair facility, you automatically authorize any repairs amounting to €60 or less. Amounts surpassing this threshold will be subject to a separate quotation.
Unclaimed Items
Upon completion of the repair, we will notify you and request a collection date. If your bike or scooter remains uncollected past the agreed date, a daily storage charge of €5 will be incurred due to spatial limitations. After one week, should the item still not be collected, it will be relocated to offsite storage, incurring a continual storage fee of €5 per day. Retrieving the item from offsite storage will necessitate a 2-day notice, alongside an additional €20 fee. Should the item remain uncollected for one month, it will be deemed abandoned and subsequently disposed of or sold at our discretion.
Repair Warranty
For all repairs performed by Scooter Scooter, a 12-month warranty is provided for the component, alongside a 30-day warranty for labor. Wear and tear components, such as tires, tubes, and brake parts, are excluded from this warranty coverage.
Warranty-Related Matters
Should the item you're submitting for repair fall under warranty, it is incumbent upon you to apprise us of this circumstance. Failure to notify us of warranty coverage may result in the issuance of a repair quote. Proof of purchase is required for all warranty-covered items upon check-in, with warranty coverage not transferable between customers. Warranty does not extend to wear and tear elements, including tires, tubes, and brake components. Please note that unless a waterproof scooter has been purchased, water damage fully voids the product warranty.
By depositing your item with us, you acknowledge and consent to the terms and conditions detailed above.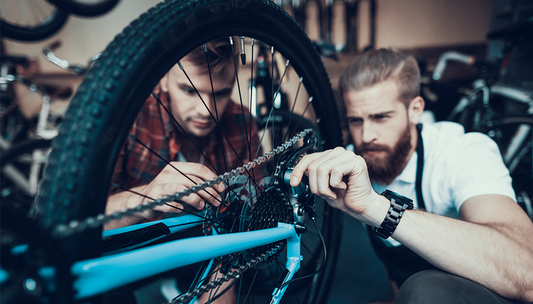 At Scooter Scooter, we have a team of expert electric scooter and electric bike mechanics who can help make sure your electric scooter or electric bike is running at its best.

Our team has over 40 years of automotive maintenance experience so you can rest assured knowing your scooter, or bike is in good hands.

Contact us today to schedule a repair or service for your electric scooter or electric bike.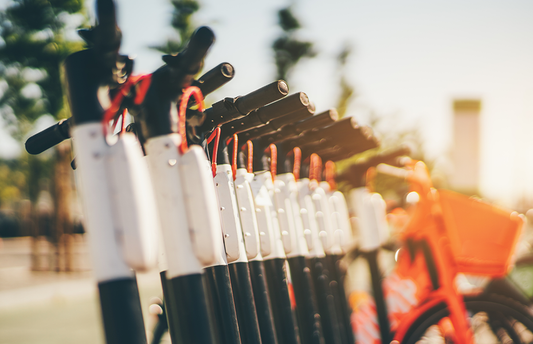 Electric scooter services & repairs
When you buy an electric scooter from us we don't just drop it off and leave it with you.

We know how important it is to keep your electric scooter maintained and serviced so it can keep you travelling across town with ease.

This is why Scooter Scooter offers full-service to all of our customers so you'll always have your scooter in top condition when you ride it.
Reliable, healthy, and convenient - get around town quick and easy with an electric scooter from Scooter Scooter
Visit today